Interior artworks at Sheffield Children's Hospital to both comfort, and provide distraction for young patients during anxious moments before surgery. Completed while at Thomas.Matthews.

Inspired by the Chinese tangram, the concept builds scenes with tessellating shapes that break away to reveal animals, plants and buildings for children to spot as they move through the hospital spaces.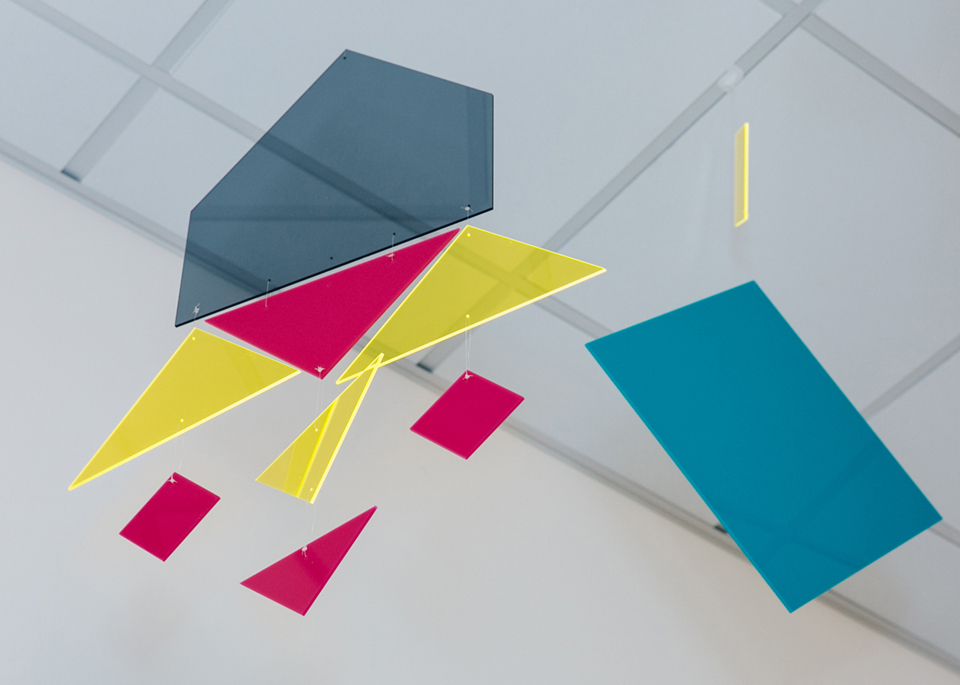 As research we interviewed escorts who take children down from the wards to theatre, as well as exploring the importance of graphics as a tool for distraction. The artworks provide a game that can be played by children, with their escorts, on the way to their operation, by spotting the animals and patterns hidden in the environment.